Our Programs
Our Kids' Fitness Franchise Caters to Children of All Ages
Our multi-sport programs use sport, fitness, and fun to develop key motor skills, promote teamwork, and inspire active futures. Designed for ages 18 months to 12 years, we introduce the fundamentals of 10 different sports in a nurturing and non-competitive environment, helping kids gain greater confidence while learning to combine fitness with fun.
Taught in a group setting, our programs incorporate age-appropriate lessons so that children can move at their own pace while being encouraged and supported to master key motor development skills and discover their athletic abilities.
Who the Program Serves:
This year-round program serves children ages 2 1/2 to 6 and helps them reach developmental milestones.
Get to Know the Program:
Children are introduced to 10 different sports and learn the fundamentals of each. They are introduced to healthy eating, including 16 different fruits and vegetables. Coaches also teach them about body awareness and the 10 major muscles that are key to movement and wellness.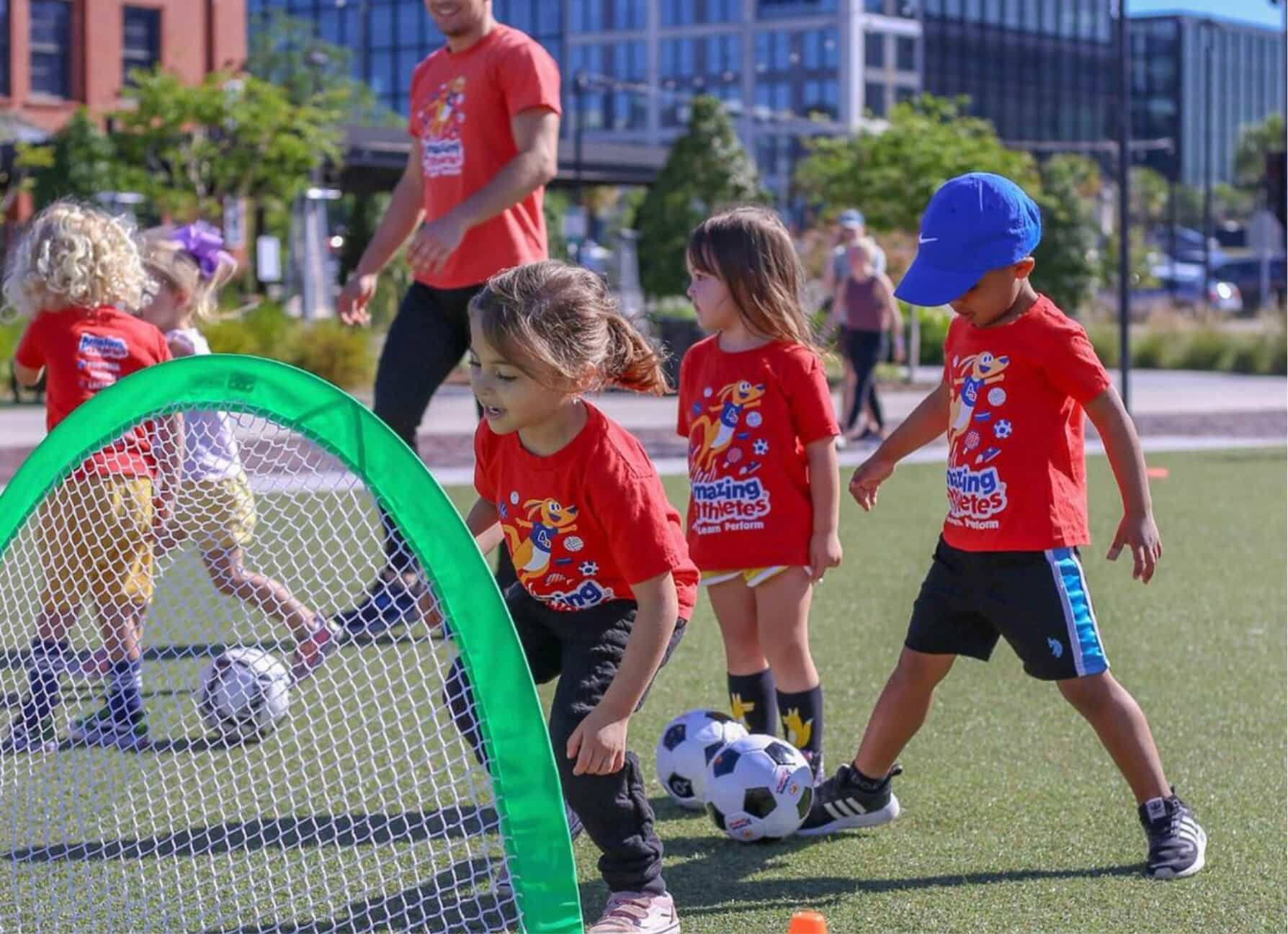 Who the Program Serves:
Designed for children ages 18 months to 2 ½ years, Amazing Tots is a discovery program tailored specifically to toddlers! In this program, instructors will work one-on-one with each child during 20-25 minute weekly classes.
Get to Know the Program:
Toddlers will learn about four sports and partake in organized physical exploration. Reading and developmental properties will also be incorporated into our physical activities, some of which include Shape Classification, Color Recognition, Action Vocabulary Experiences, and Letter Identification. Amazing Tots prepares children for preschool and beyond.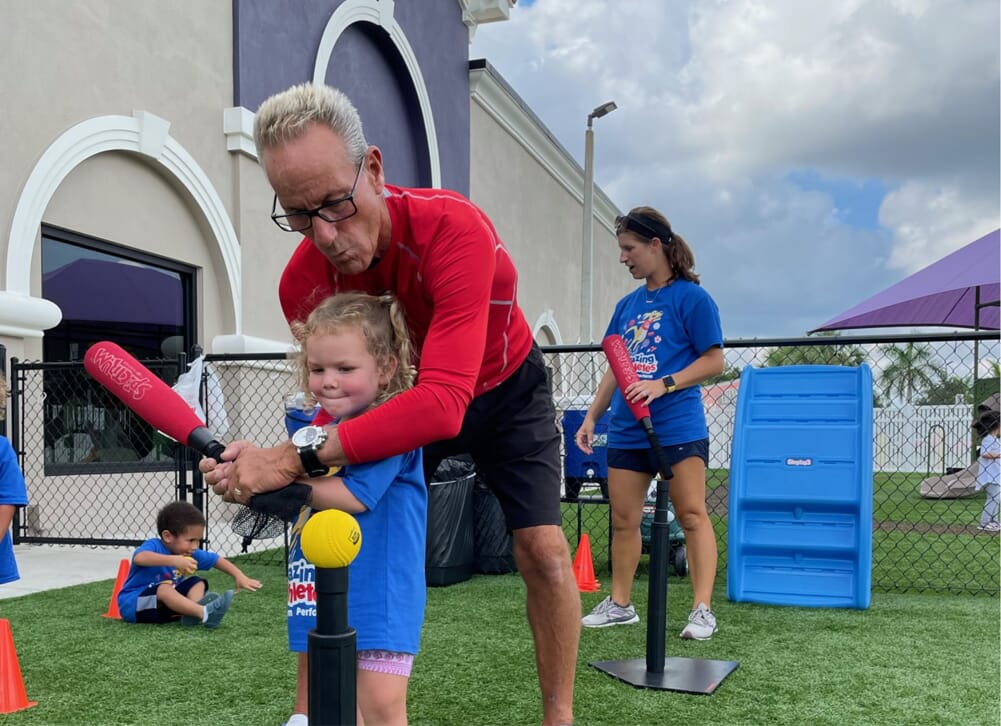 Who the Program Serves:
Tailored for children ages 5 through 12, Amazing Athletes P.E. offers progressive skill-based sports lessons, teamwork activities, and fitness challenges. Classes are between 45 and 60 minutes and include non-competitive, sport-specific training and play with other students.
Get to Know the Program:
This program is designed to engage older students and promote active wellness. Coaches work with every student to help them reach their personal best. Amazing Athletes P.E. also keeps children active with advanced stretching and conditioning activities as well as strength training exercises.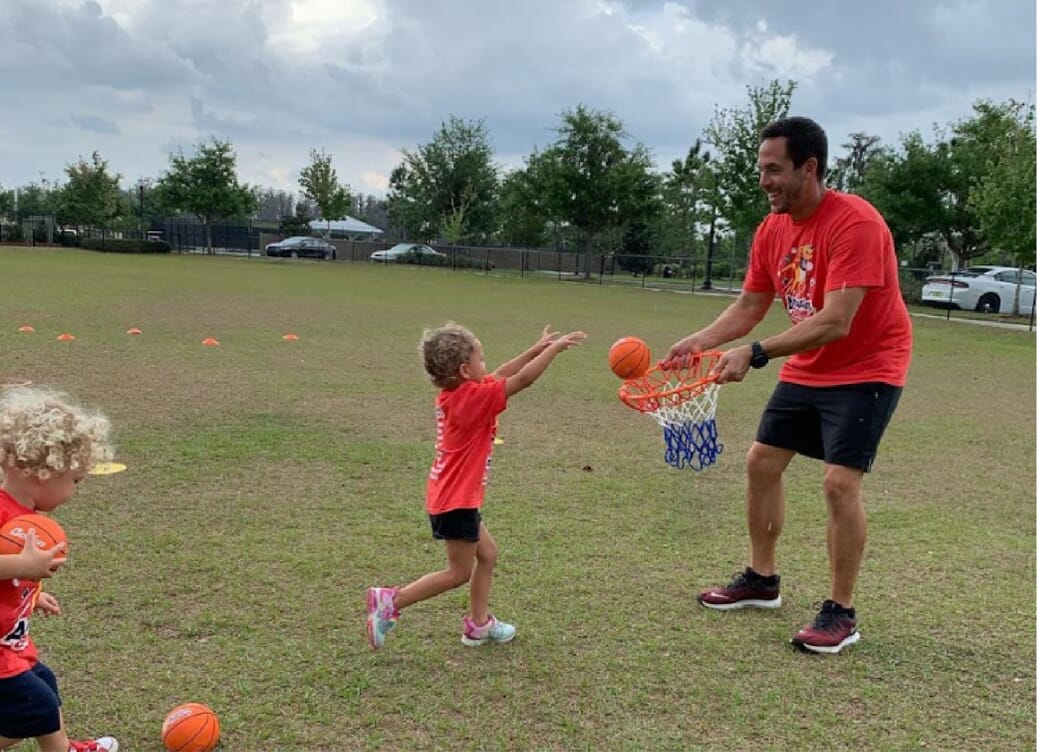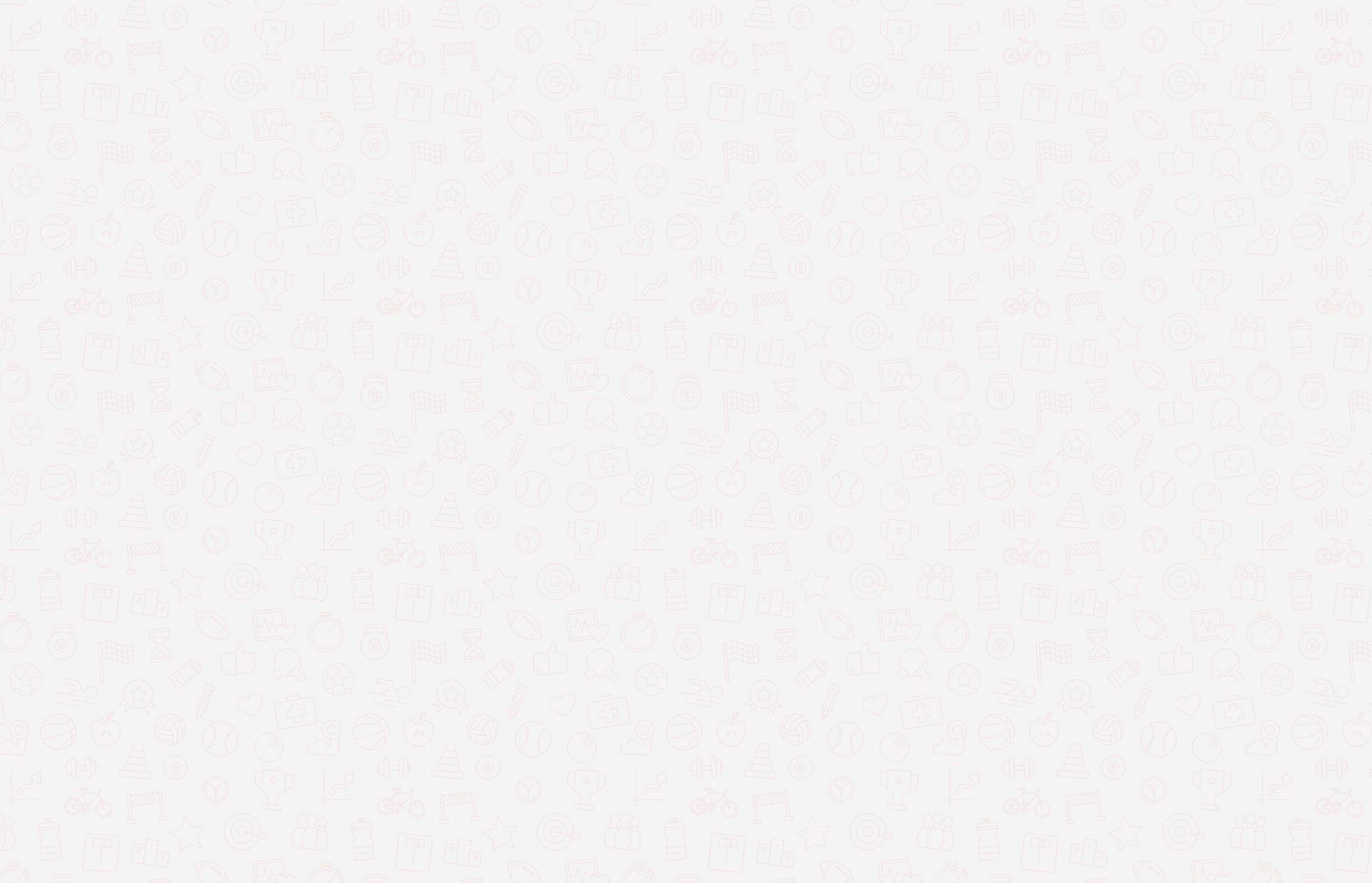 Amazing Athletes can provide fun and educational experiences at summer camps, birthday parties, and other events! Our coaches provide a supportive, non-competitive environment where kids participate in activities and games that teach them about sports, nutrition, wellness, and more.
As one of our franchise owners, you'll have the flexibility to choose which programs you offer your community. You may choose to offer one program and add more as your business grows.
Our youth sports franchise is a great way to inspire the next generation. Learn more about our opportunity and take the first step today!